Hi and Welcome to my Blog,
This is something I recently discovered and I found it very very useful because, before I knew about this, I use to put and image with a description on a Fan Page and then make a paid ad, so the image could become a link preview with a button, but I found a pretty good alternative for that. So here is what I have learned about How to Create Link Previews for Facebook & Twitter.
Why Images are important in your posts
I already knew intuitively that images are more engaging as far as social media posts are concerned. But it turns out that there are even studies that give us some detailed data about this. For example, if we want to promote a link… what kind of post do you think can have the best result?:
a) A Text post with the predetermined link preview.
b) An Image post that has the same text with the link above in the description of the image.
See here the comparison:
In a study made by Hubspot they found that:
"our photo posts received 84% more link clicks than our text and link post. That's right — even posts in which the featured item *is* a link. Pretty incredible, right? This shows that marketers who are using interesting images to their advantage can increase traffic to their websites — just as long as they remember to include links!
So we can conclude that between the two options the second one is better even if the image doesn't go directly to the destination website of the link. The problem is that some have the theory that link posts are more privileged to surface on News Feed that the images posts. And another problem is that for Twitter, at least on mobile devices, when someone clicks the image, the description is not displayed!
So we have a dilemma, should we use more text posts to increase our probabilities to appear on the News Feed or should we use more image posts so we can have more engagement and potentially have more likes, comments, and clicks?
Create Optimized Preview Links for Facebook and Twitter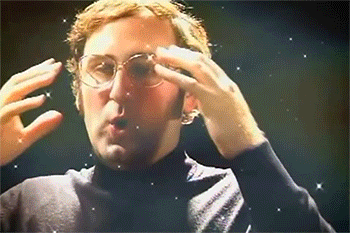 Well, I have found a third option, what if the preview link could have the appearance of the image link but still being a text post?
That would be the best of both worlds and when someone clicks the image they will be redirected to the link instead of a larger view of the image and the description.
But how to do that? Well, there are two ways:
Large one: Buy a domain, create mini pages with a featured image (the image you want to post) and insert a redirect HTML code in each one of them or redirect them to your desired link from CPanel. And be sure to edit the Title and the Snippet and use the correct size of the image, and do all this work for every single post that you want. And even doing all that, I found that sometimes the redirection is a little bit slow, but well is possible.
Use an automated tool: just put your image, link, title, and description in a simple form and voilá you will have a link that will give you the perfect preview for your post on Facebook and Twitter.
With this tool that I found, I could transform any image into a link for Facebook or Twitter, and use them in your personal profile, group, or fan page, and besides that, and as part of its inherent functions, also cloak your links! I love it.
Check how it looks for the example that I used previously, First I filled the form to create the link:
Second I upload the image that has to be 800X420 px (I create it with Canva to adjust this size), and clicked on Submit and the link was generated, here you have the link if you want to try it: https://twt.fyi/?193e (copy and paste on Twitter or Facebook so you can see how the preview is generated)
The result was this (for FB and TW respectively):
Final Thoughts
If you are determined to use social media to generate traffic definitely you have to go for image posts. Consider the tool that I mentioned if you want to have a text with a link that also has the positive things of an image post with the advantage of having an image that redirects to your desired website.
Thanks for reading, and if you like the information here please share, comment and smile 😀
Warmly,
Stela Ahau
______
PS: Remember, If you want to create an internet income of your own, product creation may be something you need to look at, check this Free Training Webinar with Top Seller John Thornhill, it can be what you need: https://stelaahau.com/ThonhillWebinar